2 August 2019 – Acora Ltd, the innovative owner-managed UK-based IT Services company, has completed the acquisition of Plan-Net Ltd, another owner-managed IT support and services company, based in London.

The merged Group has revenues approaching £30m, more than 70% of which comes from long-term recurring contracts. The Group will deliver services from four UK service operation centres, providing full 24/7 coverage to more than 250 high-value clients.

Both businesses have focused on delivering outstanding customer experience underpinned by strong technical innovation, through a total of 300 talented employees. The Group brings excellence across the full IT Support spectrum, from End User Services to Full Managed Service provision, adding even more quality and value to the mid-market.
"Plan-Net has impressed us enormously in terms of its business model, the service levels it achieves with its loyal customer base and the way it aligns with our core offerings. The quality of the team was also key in our decision to bring the two companies together – Great Customers and Great People, a winning formula. We see this as a merger with equal value for all stakeholders. It is transformational for the combined teams and the customers of Plan-Net and Acora alike."

David Rabson, Chief Executive at Acora
Adrian Polley will join the Acora Board as MD of the Plan-Net business, following 25 years building Plan-Net with Jerry Cave, who will also remain as an Advisor to the Board. Commenting on the future together.
"Having worked alongside Acora previously, it was clear that the benefit for our customers and staff in bringing our offerings together provided an exciting opportunity for everyone. The combined proposition is incredibly strong, and we can see the merged Group being dominant in the mid-market as we scale further and benefit from the growth opportunities."

Adrian Polley, MD at Plan-Net
Acora was supported in the transaction by RSM and Stevens & Bolton, with BDO advising on deal structure, which was part-funded by Barclays.

About Acora

Acora is a UK based, award-winning IT services and technology company, with more than 25 years' experience. It provides a range of IT support and Microsoft-centric, business software and cloud solutions to drive mid-market organisations to modernise their IT so they can compete and win in the digital economy. More than 200 clients trust Acora with the responsibility for part or all of their IT, from solutions design to support. 

About Plan-Net

Plan-Net has been transforming IT for legal, financial and publishing organisations since 1990. The company has been at the forefront of IT services and continues to keep its partners up to date with the evolving technology that drives their businesses forward. Plan-Net's ability to embrace new best-in-class tools and processes keeps it, and its clients growing together. 


For further information – Contact:

David Hemmings – Chief Acquisition Officer
dhemmings@acora.com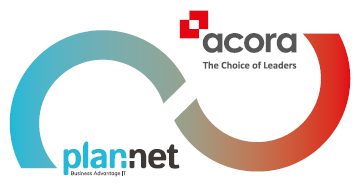 ASK A QUESTION
Don't have time to call? Send your enquiry to the Acora team and we'll get back to you quickly.