OUR CULTURE
THE ESSENCE OF ACORA
What's it really like to work at Acora? Who better to show you than the people who already do! This video will give you a great sense of who we are, what we do, and the values, attitudes and sense of humour we all share. We see ourselves as one big family, all working together and supporting each other to deliver great results for our clients.
ESSENCE OF ACORA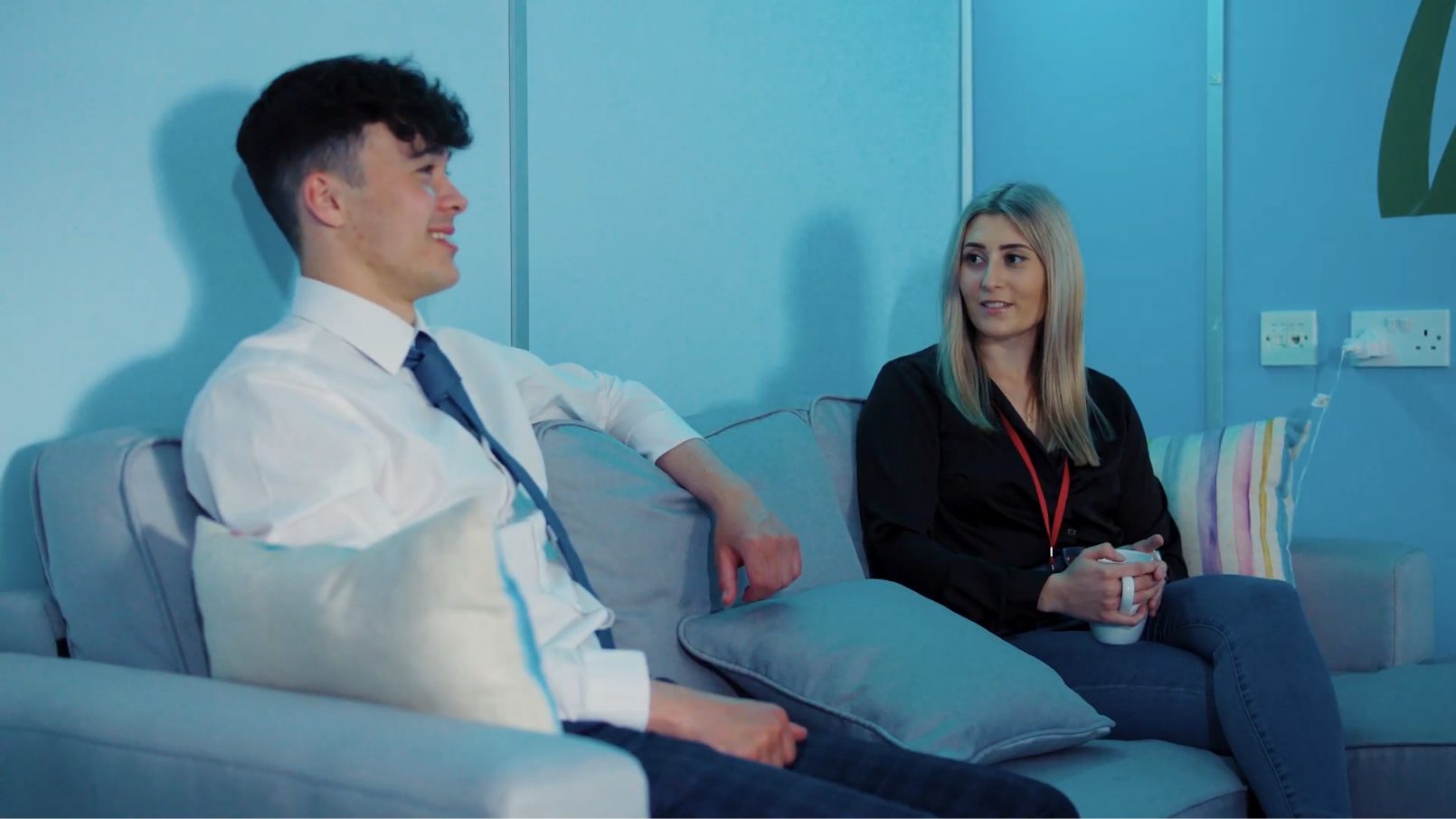 JOB VACANCIES
NEW RECRUITS APPLY HERE
Do you share our desire to be a game-changer in the IT Managed Services industry? The drive to deliver exceptional IT experiences truly focused on the end user? The passion, dedication, ambition and talent to make your mark within a dynamic business that's pioneering new industry standards? If so, then Acora needs you!
Here you'll find all of the latest roles we're looking to fill.
If you want to join us in our mission to provide premium experience-level servicing, email us at yourcareer@acora.com and attach your CV.
VALUES
WE LIVE BY OUR VALUES
Our values set the benchmark for the service we provide and the dedication we deploy daily. We set high standards to meet but we wouldn't have it any other way. To deliver first-rate IT experiences we must give nothing but our best.
BE THE BEST YOU CAN BE

We challenge ourselves to raise our game each day as a business and as individuals. As our own harshest critics, we believe we can always find better ways of delivering the best service for our customers.

WE DO WHAT WE SAY

We never walk away from a job; never make excuses; never shirk responsibility. We always keep our promises. We regard our culture of personal responsibility as a huge asset – as it gives our customers the belief that we'll always deliver.

TOGETHER WE WIN

We succeed when we communicate well across the business and build solid partnerships with our customers. Good communication, strong relationships and commitment creates a team that can deliver on its promises.
CAREERS AT ACORA
JOIN US
We're always looking to bolster our numbers with talented, driven and passionate new recruits.
Our people are our priority. That's why we train all our managers to be great coaches. They engage directly with every team member to develop their skills, career plans and personal aspirations. So, whether you're a technical consultant, project manager, salesperson or engineer, we'll be right beside you every step of the way throughout your career with us.
Apply for vacancies or contact our HR department by emailing yourcareer@acora.com today.
ACORA - RECRUITMENT PROCESS

ACORA - RECRUITMENT PROCESS

To view this video please enable JavaScript, and consider upgrading to a web browser that

5 TOP TIPS - PREPARING YOUR CV

5 TOP TIPS - PREPARING YOUR CV

To view this video please enable JavaScript, and consider upgrading to a web browser that

6 TOP TIPS - THE INTERVIEW

6 TOP TIPS - THE INTERVIEW

To view this video please enable JavaScript, and consider upgrading to a web browser that
BEST COMPANIES AWARD
WE'RE ONE TO WATCH!
Acora has been awarded Best Companies 'One to Watch' status. We're over the moon with this accreditation, especially as it was achieved solely on the back of feedback from our employees with 72% saying they feel proud to work for us.
But true to our values, we can always do better. So we'll continue our advance onwards, strong in our ambition to work and develop as one.
Together we win!