Creating a robust and future proof IT platform for our clients.
Technology is fundamentally changing how businesses operate and the way in which individuals work. In fact, business and technology are becoming so interwoven, it's hard to consider one without the other.

The pace of change and the functionality available from modern technology has led to industry analysts coining this movement as the 'digital economy era'. Just look at Airbnb, Uber, Netflix and Monzo. These companies are using technology to disrupt their market, reaping the benefits of a digital focus that's put them ahead of their competitors.

Because of the market pressures and the potential benefits available, most companies consider digital transformation investment as value for money, however many find themselves struggling to make time for it. On average, 80% of the IT departments time and budget is spent on operational IT, leaving only 20% for strategic projects. This has led to companies choosing to work with IT service providers, like Acora, to help them transform.
What do we mean by digital transformation?
Technology has become the accelerant of modern businesses, but the capability cannot be harnessed without the right people implementing the right plan.

Digital transformation is a broad term that references the changes and plans required to compete and win in the digital economy era. We define it as the profound transformation of business and organisational activities, processes, competencies and models to fully leverage the blend of a mix of digital technologies with present and future strategies in mind.

It delivers real benefits to mid-market companies, such as:
Increased revenue
Reduced risk
Reduced cost
Introducing Acora's Trusted Digital Framework
In response to our client's requirements, we have developed the Acora Trusted Digital Framework and its purpose is to help our clients compete and win in the digital economy era.

It's a methodology we take our customers through to validate that the components of their specific digital platform are secure, innovative and cost-effective as they are built, deployed and used.

Our framework came from our experience of digitally transforming customers and continuously improving our process, governance and best practice.

We can design, build and proactively manage your platform using a governance model which validates each digital component against a core set of design principles delivering the following characteristics:
Cost optimised:​ Balancing service capabilities with cost, proactively.​
Innovation ready:​ Delivering business agility using modern digital technologies.​
Secure by design:​ Continuously evaluated security and compliance posture.​
How we can help
We've supported IT leaders in mid-market companies for over 25 years' through a range of enterprise-class IT services designed specifically to complement our customers' capabilities, increase their IT effectiveness today and provide them with a competitive digital platform for the future.
How we support your digital transformation journey:
We free up time for you​ – Securely transition & manage your current operational IT activities.
We help you digitally transform​ – Understand your specific transformation journey and assemble the right mix of technologies and services to build your competitive digital platform.
We deliver value to you​ – Delivery of ongoing value, allowing your business to succeed in the digital economy.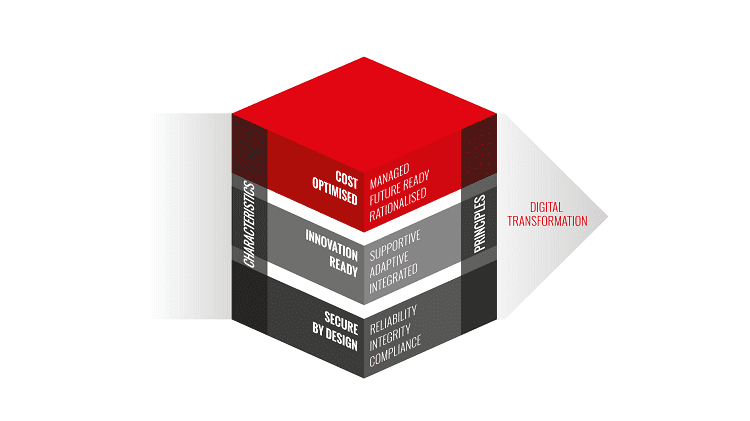 For more information about our Acora Trusted Digital Framework, feel free to get in touch. We're happy to help.
ASK A QUESTION
Don't have time to call? Send your enquiry to the Acora team and we'll get back to you quickly.